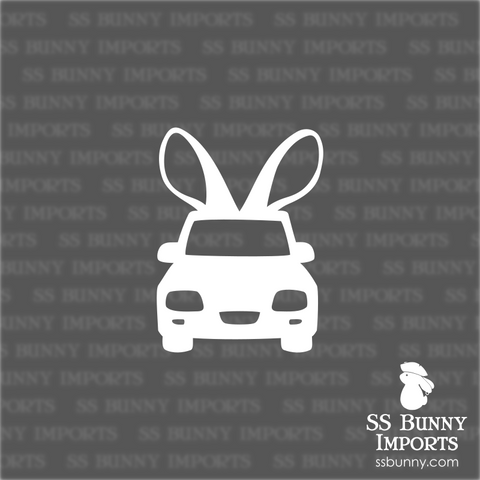 ---
Description
Product dimensions:
2.22" W x 3" H / 5.64 cm x 7.62 cm
2.96" W x 4" H / 7.52 cm x 10.16 cm
3.7" W x 5" H / 9.39 cm x 12.7 cm
4.44" W x 6" H / 11.27 cm x 15.24 cm
5.18" W x 7" H / 13.15 cm x 17.78 cm
5.92" W x 8" H / 15.03 cm x 20.32 cm
Decal information
Dark grey areas in first listing photo are negative space on the die-cut vinyl graphic. There is no clear backing material. Vinyl is rated for up to 6 years of outdoor durability and uses a permanent acrylic pressure-sensitive adhesive. Decals are waterproof and removable but are not reusable. They can be applied to any smooth flat surface (e.g. glass windows, water bottles, rubber rain boots, laptop lids, phone covers, etc.) Graphics designed and cut in-house.
Please note that these stickers should not be used on walls as the permanent adhesive on the vinyl may pull paint off upon removal.
See our FAQ for additional common questions about our vinyl products.
Customization instructions
If you would like this decal in a color different than the default color in the first image and not included in the given options, please leave a note in the "Special instructions for seller" field with the vinyl color for the decal when checking out. Available colors are listed in the last product photo.
Copyright information
Product images, artwork, and design, Copyright © 2020 SS Bunny Imports. All rights reserved.
This product is an original design and copyrighted by SS Bunny Imports. All sales are for listed goods only, and SS Bunny Imports retains all reproduction and derivative rights for use of any original artwork sold.
Please see our FAQ for common questions about copyrights and licensing with regards to our original artwork.
---
Related products
---